Calendar View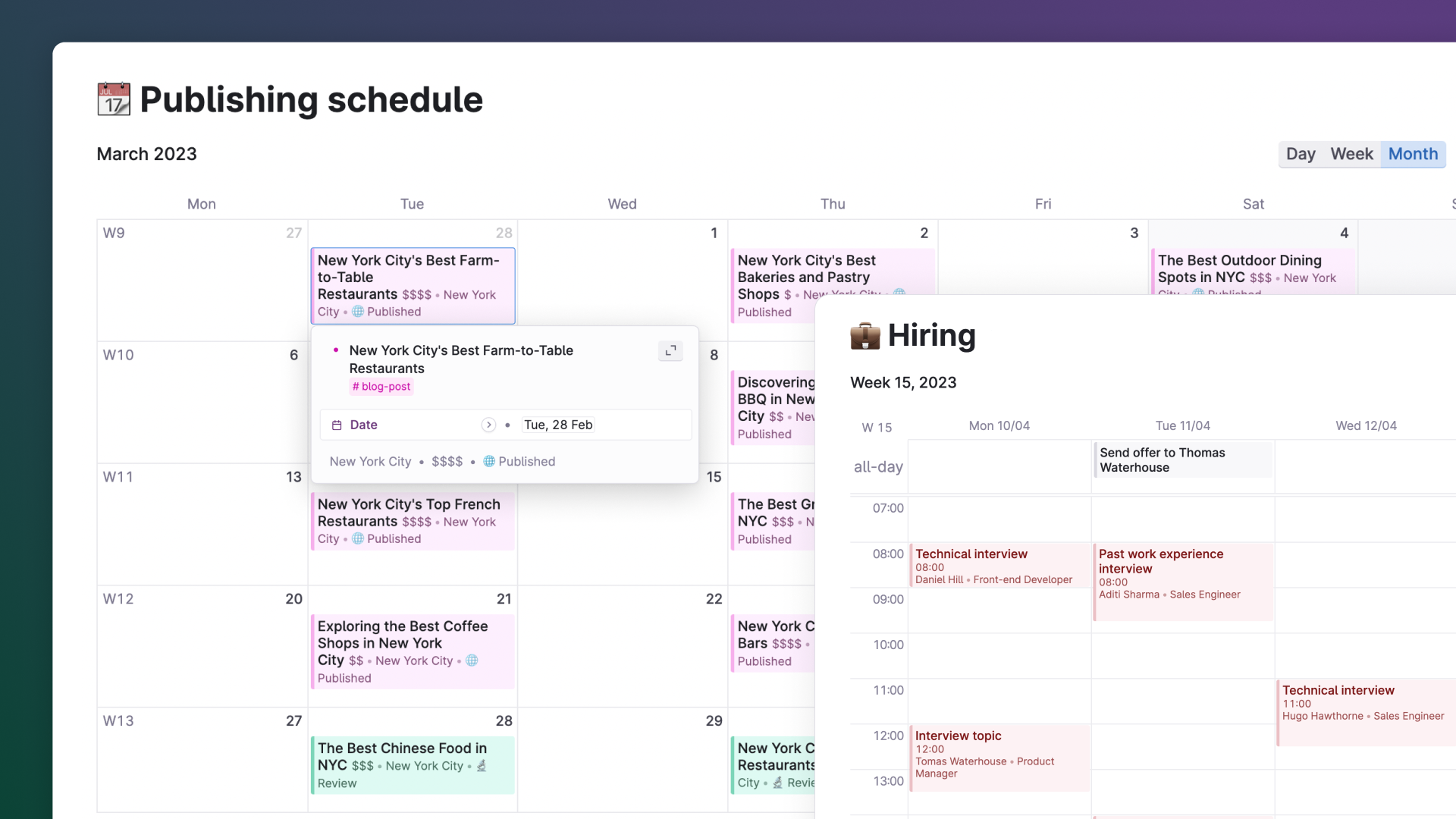 Plan your projects or travels, create publishing schedules and content pipelines, or envision your next quarter in node time.
Just like we have views for Table, Cards and Tabs, now you can view a list of nodes as a Calendar! Try it on a list of nodes that has a date field for things like deadlines, travel days, date received, or log date. Explore the Day/Week/Month views to time block your day, plan the week, get an overview of all projects or deadlines in the month.
You can access the Calendar view from the View settings of a node:
The Calendar view has three different zoom levels: day, week and month:
Different ways you can start using the Calendar view
Assemble a list manually or create a live search that finds nodes with a date field in them.
Show a childless node as Calendar, and make new nodes by clicking in the calendar.
Do your nodes have two or more date fields? No problem!
The Calendar view has an option that allows you to select which date fields you want to show in the calendar. If you select more than one date field, the node will appear more than once in the calendar
And of course, the calendar view plays nice with the rest of Tana: apply it to search nodes, use filters, and highlight priority field values.