Emmanuel Galanos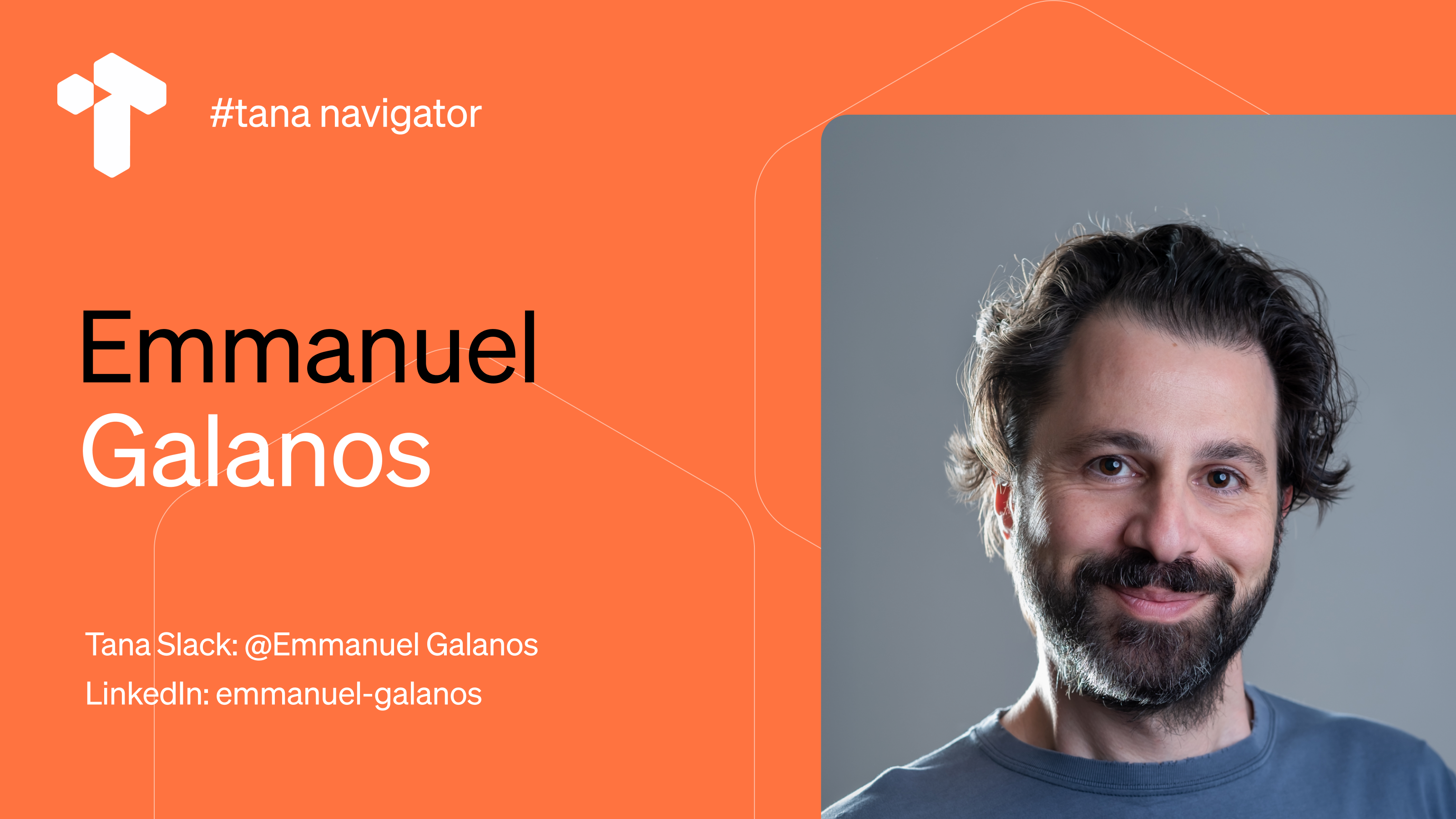 Overview
I've worked on building real-world systems for business knowledge management, procedures & processes, strategy, tasks & project management, and product development in my prior roles as Technical Co-founder of an Internet infrastructure provider, and Project Manager for a complex automation product.
My current focus is applying my decades of experience and computer engineering background to building Tana based productivity solutions optimised for business.
Tana Interest
Using Tana for business workflows and automations.
Contact
Email: emmanuel.galanos@gmail.com