Home Node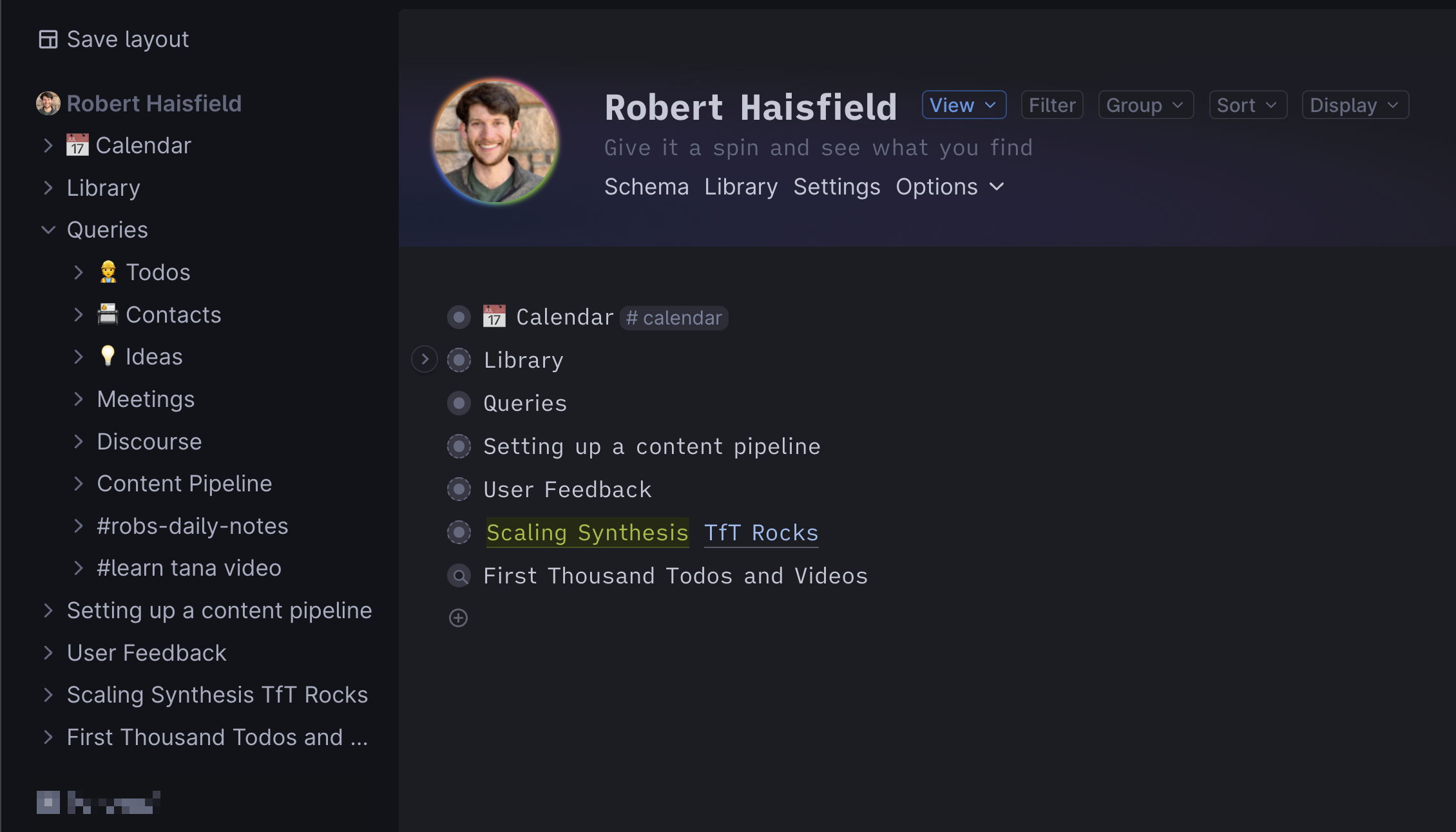 The Home node is the root node to all other nodes that exist in a Workspace.
The workspace at the top of the sidebar is your personal workspace, which no one but you can see the contents of. Clicking your personal workspace will send you to your home, which acts like the base of your platform.
Workspace profile: This defaults to the initials of the Workspace name. You can replace it with an image by clicking it and uploading a new picture.
Schema: The place where all supertag definitions are saved when creating them. Field definitions can also be saved to Schema if you choose - via the field configuration panel.
Library: Created items that don't live in a specific context.
Settings: The personal preferences to your account/workspace, such as your custom keyboard shortcuts.
Options > Allow content from... is where you can control which workspaces you see references from within this workspace. When you are a member of several workspaces, this controls what content is available to you when you look for nodes via @, or make search queries.
The nodes on your Home node also form the list of nodes you'll see when you expand the workspace node in the sidebar.