How Brage Bang saves a layout with all of the tag configurations for his systems for easy adjustments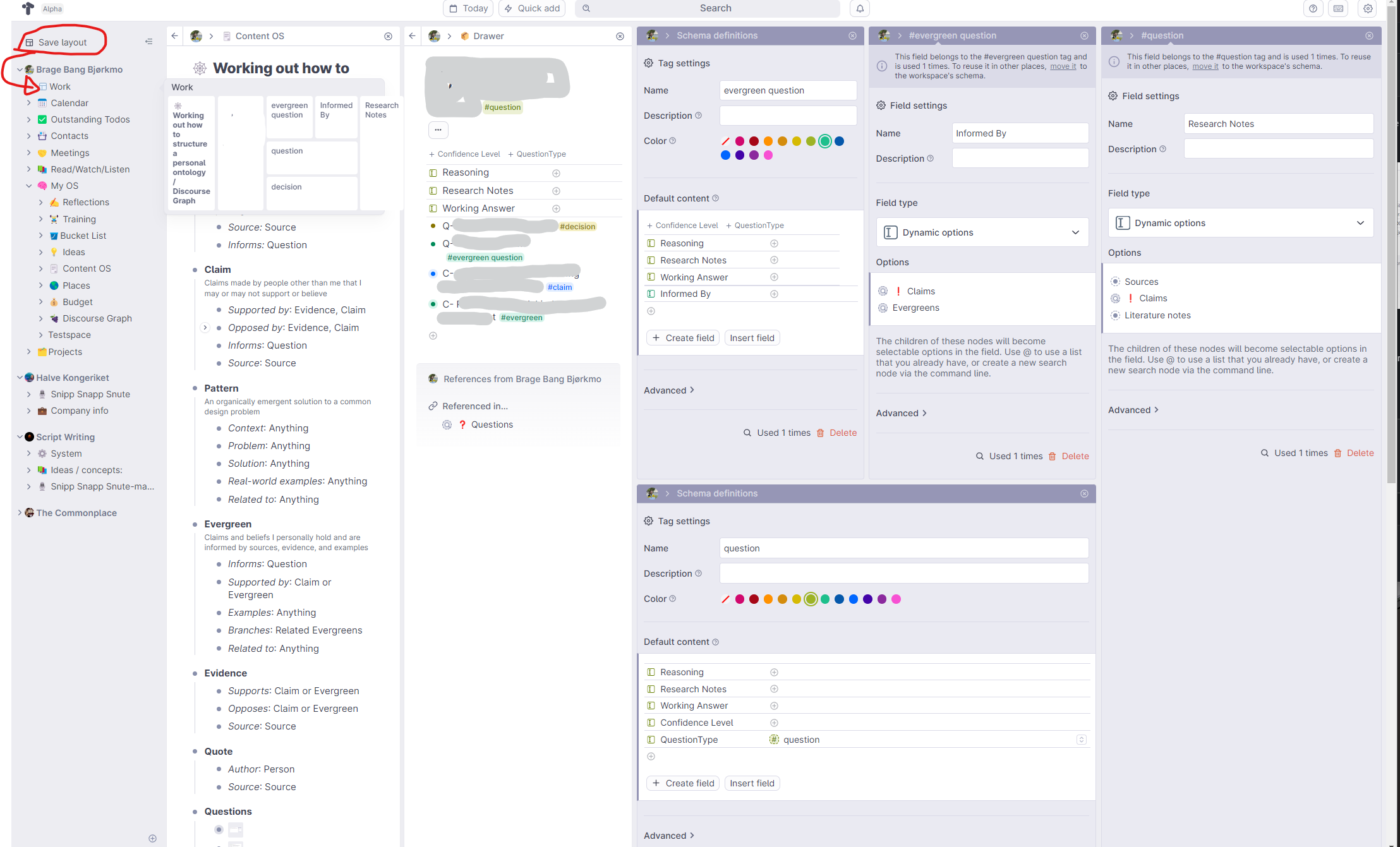 Brage was trying to set up a Discourse graph based on some examples Maggie shared a while back. When experimenting and setting up the interlinked #tag-structures, saving the main layout he used while working allowed him to navigate out of the view without having to reopen every single panel to regain an overview.
Use layouts, they're great! Go to Tana Labs -> Save Layout to enable it, then cmd/ctrl+K -> Save Layout to save an arrangement of panels.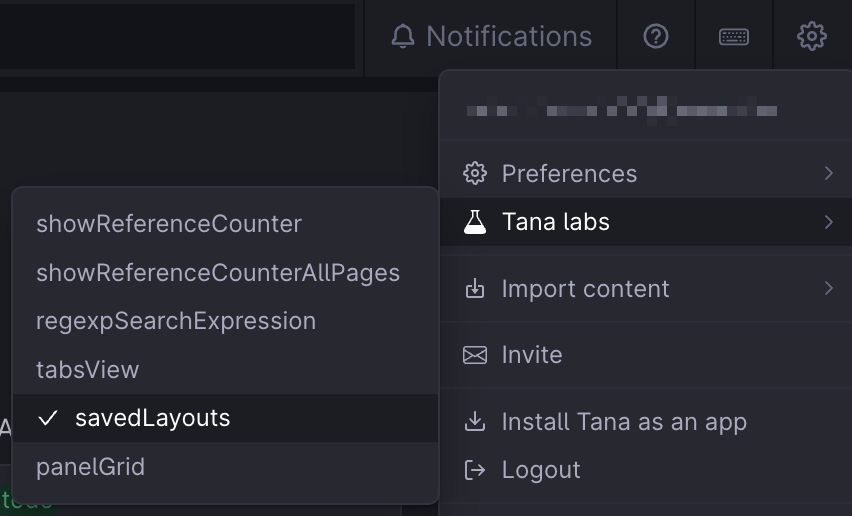 Brage is a sales manager in tech and co-runs Norway's most popular children's podcast. He wrote a book about pigs farting in space, and has 10 years experience as a professional actor. Previously an avid Obsidian enthusiast; Brage now uses Tana as an operating system for both sales and podcast/writing. You can reach him via our Slack community or Twitter.