Navigating in Tana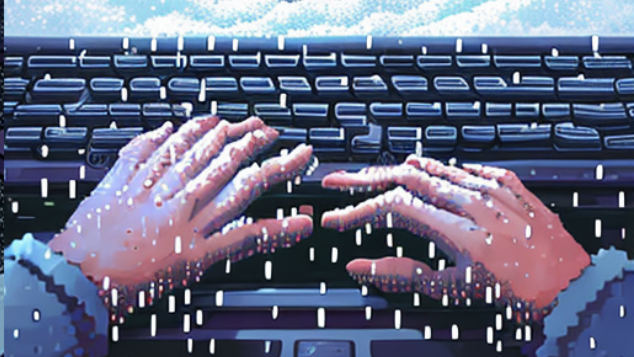 Tana is built for maximum speed, whether you practice the art of keyboard shortcuts or the intuitive feel of the mouse.
⌨️ Keyboard Shortcuts
Our keyboard shortcuts will make you fly through your workday at max speed. And - if you want, you can make your own custom keyboard shortcuts.
⌨️
Mac
PC
Quick Add

⌘+e

Ctrl+e

Create checkbox

⌘ + Enter

Ctrl + Enter

Delete

⌘+⇧+⌫

Ctrl+⇧+⌫

Indent / Outdent

Tab

⇧+Tab

Tab

⇧+ Tab

Expand / Collapse

⌘+↓

⌘+↑

Ctrl+↑

Ctrl+↓

Zoom in / Zoom out

⌘+.

⌘+,

Alt+→

Alt+←

Move node up/down

⌘+⇧+↑

⌘+⇧+↓

Ctrl+⇧+↑

Ctrl+⇧+↓

Undo

⌘+z

Ctrl+z

Jump to search

⌘ + s

Ctrl + s

Open node in panel

⌘+⇧+m

Ctrl+m
Custom keyboard shortcuts
You can define custom shortcuts for any command in the command line, all the way down to setting specific tags or field values. To trigger shortcut recording, open the command line, find the command you want to set a shortcut for, and hit ⌘ (ctrl) +⇧+ K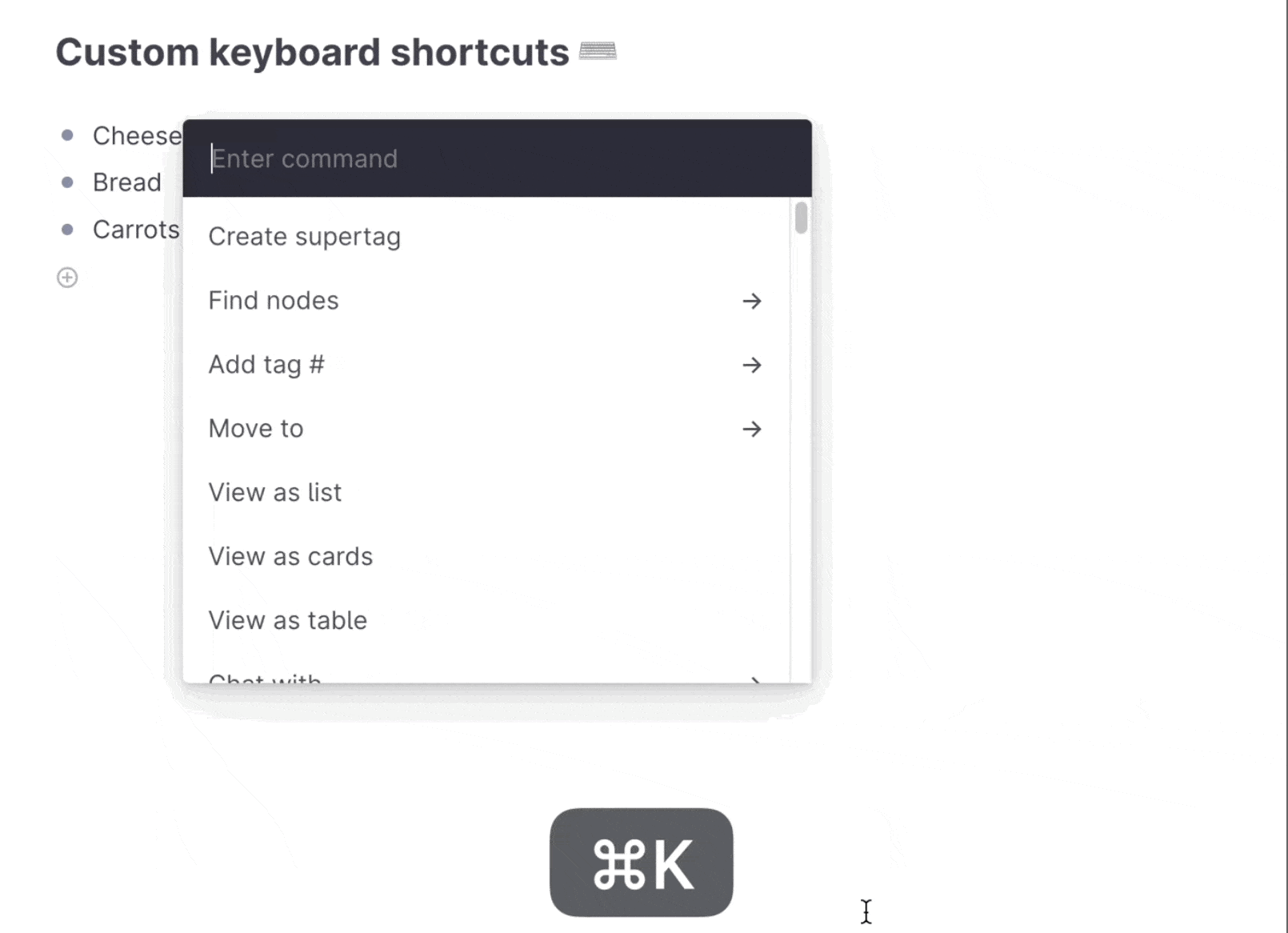 💡Tip: You'll find all the shortcuts in the Shortcuts-button to your upper right
🖱️ Mouse navigation
We have right-click menus on every bullet, in the sidebar, and on every column in tables.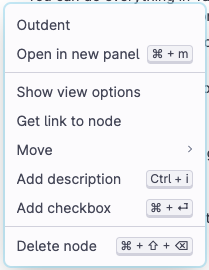 You can click on this item to zoom in and see it as a page and click the breadcrumb to get back
You click the > to the left to expand or collapse the node
You can click and drag the bullets to move nodes up and down.