Quick Add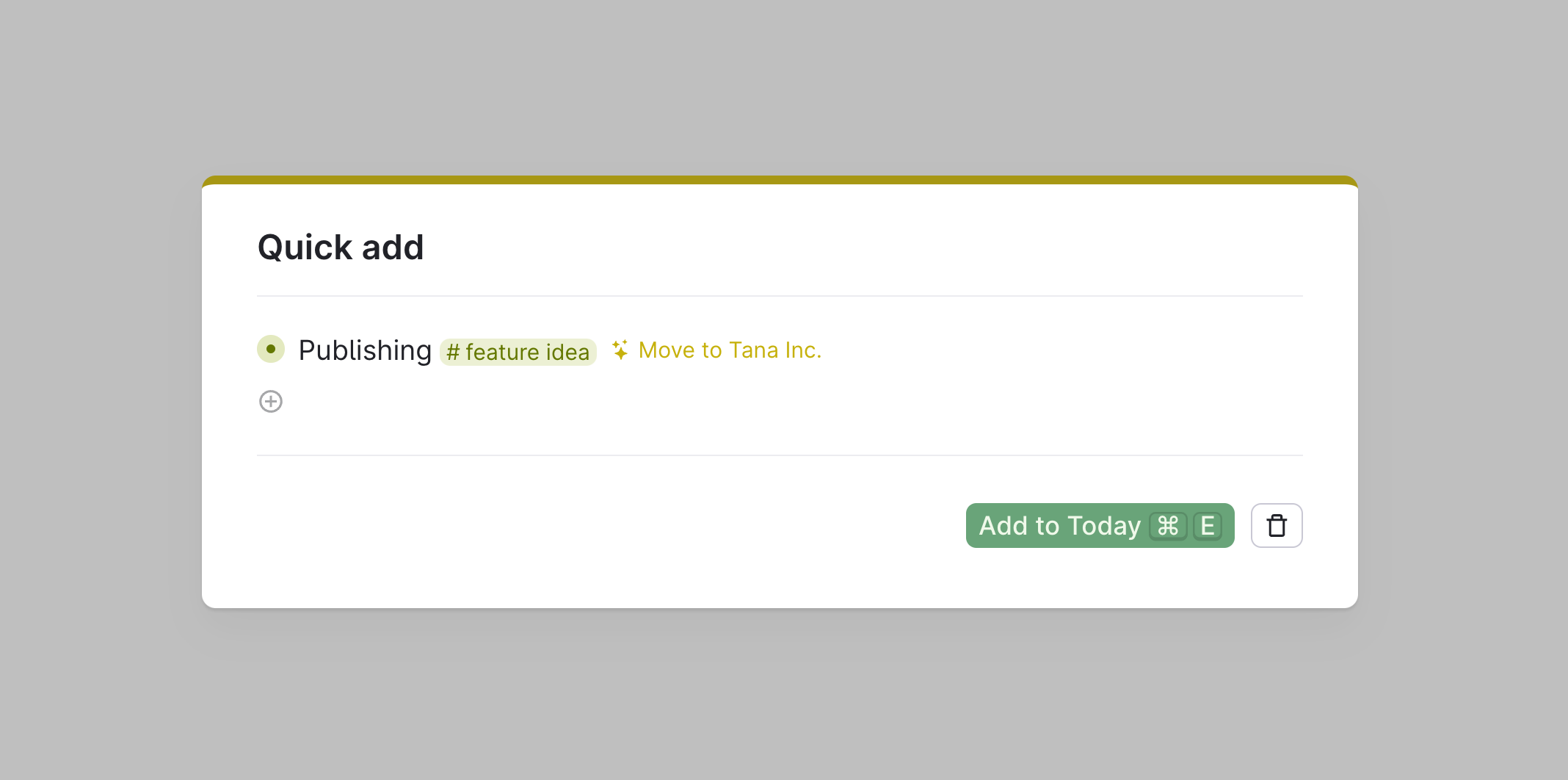 Quick add - the modern Post-it
We built the Quick add to avoid context-switching to help you stay focused by adding notes from anywhere.
Get a thought you have to remember while you're deep down in something else?
Press Quick add on the top, or press Cmd/Ctrl + E

Type in your note. Press Add to today, or press Cmd/Ctrl + E again to send to your daily note

If you use tags from a shared workspace, you can choose "Move to [shared workspace]" directly within Quick Add which will send the original node to the shared workspace Today page. Hitting "Add to Today" will close the pop-up and add a reference to the node on your private Today.
Tip: If you want to keep working on it, Esc will close the pop-up and leave the content in Quick Add window. The next time you open Quick Add, it will still be there in case you had more to add.