Tana Ambassadors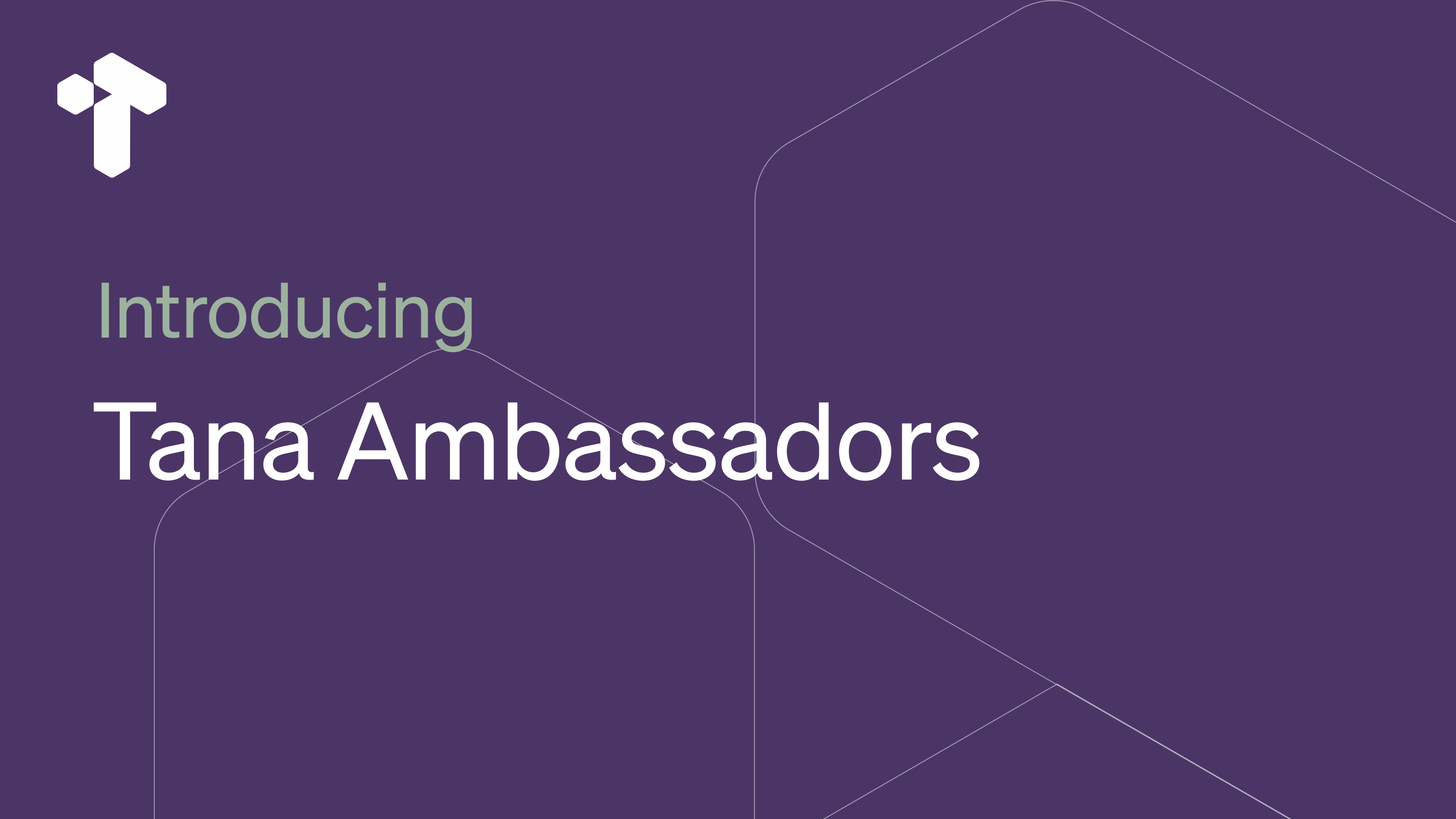 Tana Ambassadors are our great community explorers and explainers. They are independent content creators working with Tana. Get to know them here!
Tana Ambassadors are Tana Experts
All of our Ambassadors are vetted experts in Tana. They are accomplished users who have been handpicked by the the team for their talent and skill.
Tana Ambassadors have an exclusive badge that they can use in their materials.
Our current Tana Ambassadors
Program Overview
Our Ambassador program is our way to support great creators. We help share their Tana content with our community.
Through their content, communities and events, Ambassadors help new users see the possibilities and make sense of Tana quickly, as well as help advanced users with complex workflows.
How We Support Ambassadors
Tana is currently invite only. To support Ambassadors we give invites that they are able include in the courses or memberships that they sell.
Everyone who has signed up to the waitlist with us will get an invite for free, but wait times can vary. Buying resources from an Ambassador is a way to skip the waitlist, as well as have access to great content to learn Tana.
We work with Ambassadors closely, meeting regularly for feedback and ideas, and we aim to help them build an audience as Tana grows.
How to become an Ambassador
We identify and select Ambassadors based on their proven value to the Tana community.
If you are a content creator looking to explore Tana, please apply here.
Or if you are an existing community member and would like to nominate someone, please write to hey@tana.inc.