Capture anything, anywhere, super-fast.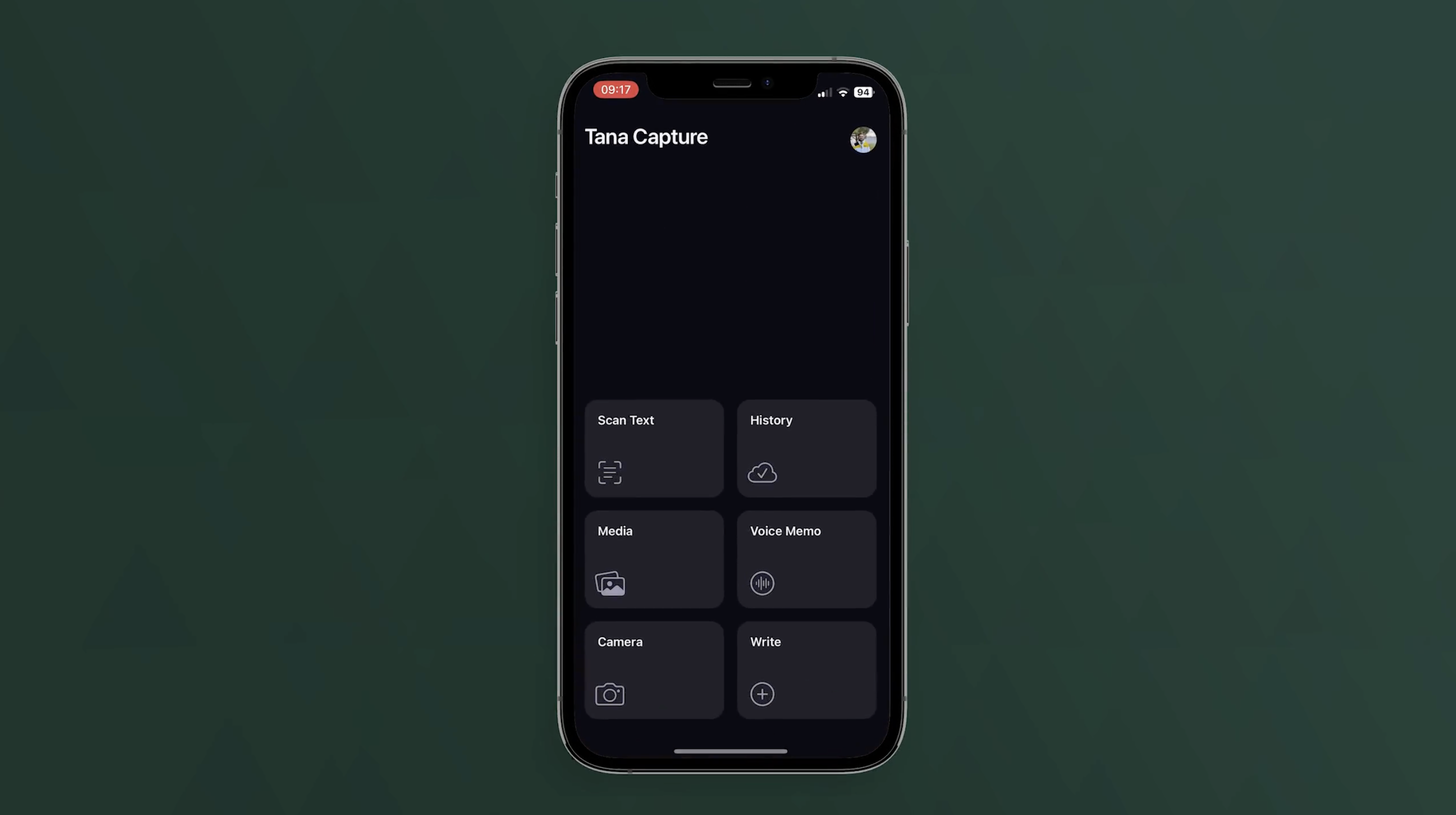 In a fast-paced world, capturing ideas and data on the fly is crucial. This is the most requested feature from our community, and we've decided to solve this the Tana-way.
Meet Tana Capture, your ultimate companion to help you never lose a thought. Whether you're a busy professional, entrepreneur, student, or just someone looking to streamline their ideas, photos, meetings or tasks, Tana Capture is the perfect solution to achieve mind like water.
Everything you put in, you can find in your Inbox at the top of your sidebar. You can also launch the command open capture inbox from the command line.
Seamless Text Capturing - Jot down ideas, notes, or tasks on the go with Tana Capture's intuitive and user-friendly interface. Stay organized and never miss a vital piece of information again.
Talk and transcribe - Record voice memos, interviews, or meetings quickly and effortlessly. Tana Capture ensures that you can recall spoken information with the tap of a button.
Share to Tana - Share media and links super-fast, from all over the web.
Snap and Send - Take pictures or record videos and instantly send them to your inbox in your workspace. Document your progress or capture inspirational moments right at your fingertips.
Scan with Precision - Transform any physical document, business card, or receipt into a digital format with Tana Capture's powerful text-scanning capabilities. Eliminate paper clutter and efficiently store all your documents in one secure location.
You can add locked screen widgets, and use quick action: How to add and edit widgets on your iPhone
You can use it offline - it will sync when you're online.
Download Tana Capture now and experience the future of capture at your fingertips: https://apps.apple.com/app/tana-capture/id6445841971