Week 35/2022 - New headerbar, easier supertag access and grouped views update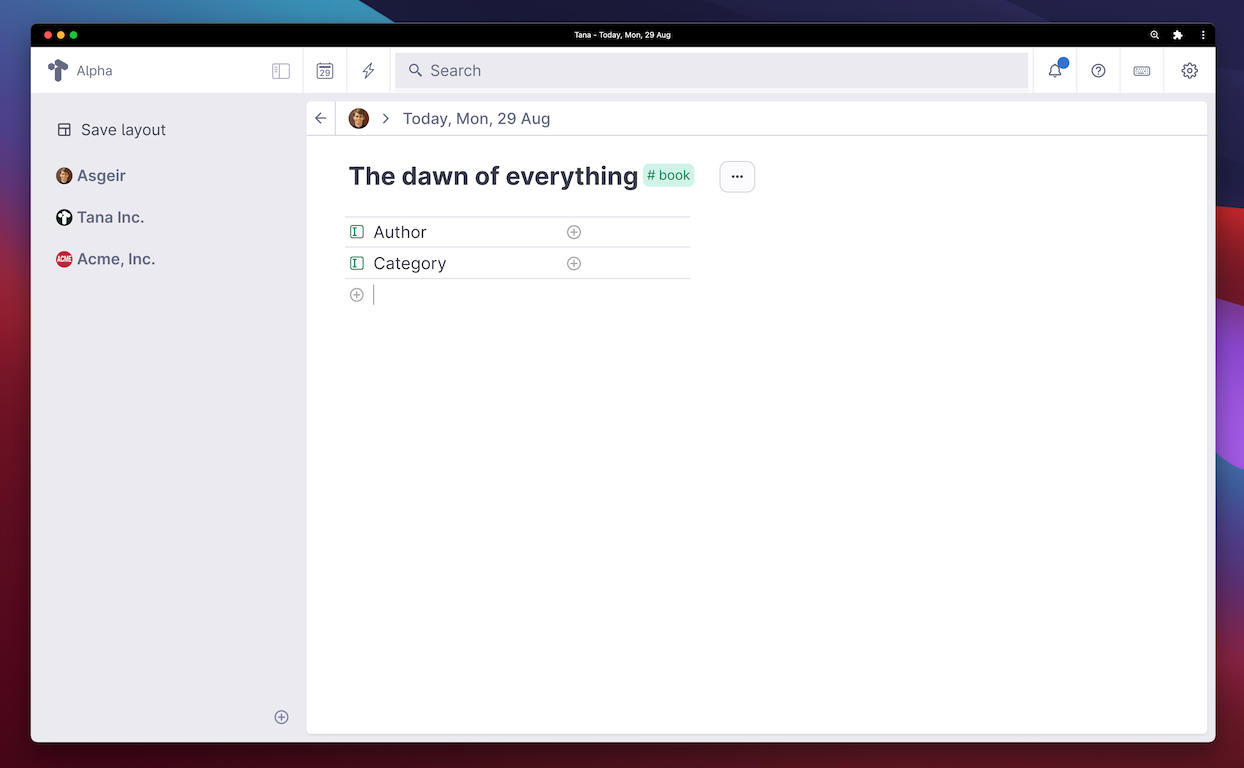 We've got a new global header bar, faster supertag access and an update to how grouped views work
#️⃣ New supertag design
Interacting with supertags no longer relies on right-clicking. A left click on the supertag now gives you quick access to the tag's navigation targets, the configuration, and the number of times it is used. You'll also see whether or not it extends an existing tag.
Removing tags is also quicker; just click the x that shows on hover.
See video below:
🔝 New header bar design
We've got a new global header bar! This fixes some of the scaling issues reported when working with Tana in small browser windows, and it's more intuitive than the one we had before.
👀 Grouped views display uncategorized items
Grouped views can now display uncategorized items as a separate group. This makes group views more powerful, and helps you see items you might want to categorize.
📈 We've also:
Opened up for you to allow content from your homespace in shared workspaces.

Improved inline references look and feel.

Refined the caret positioning.

A range of minor bugs and improvements.