Week 44/2022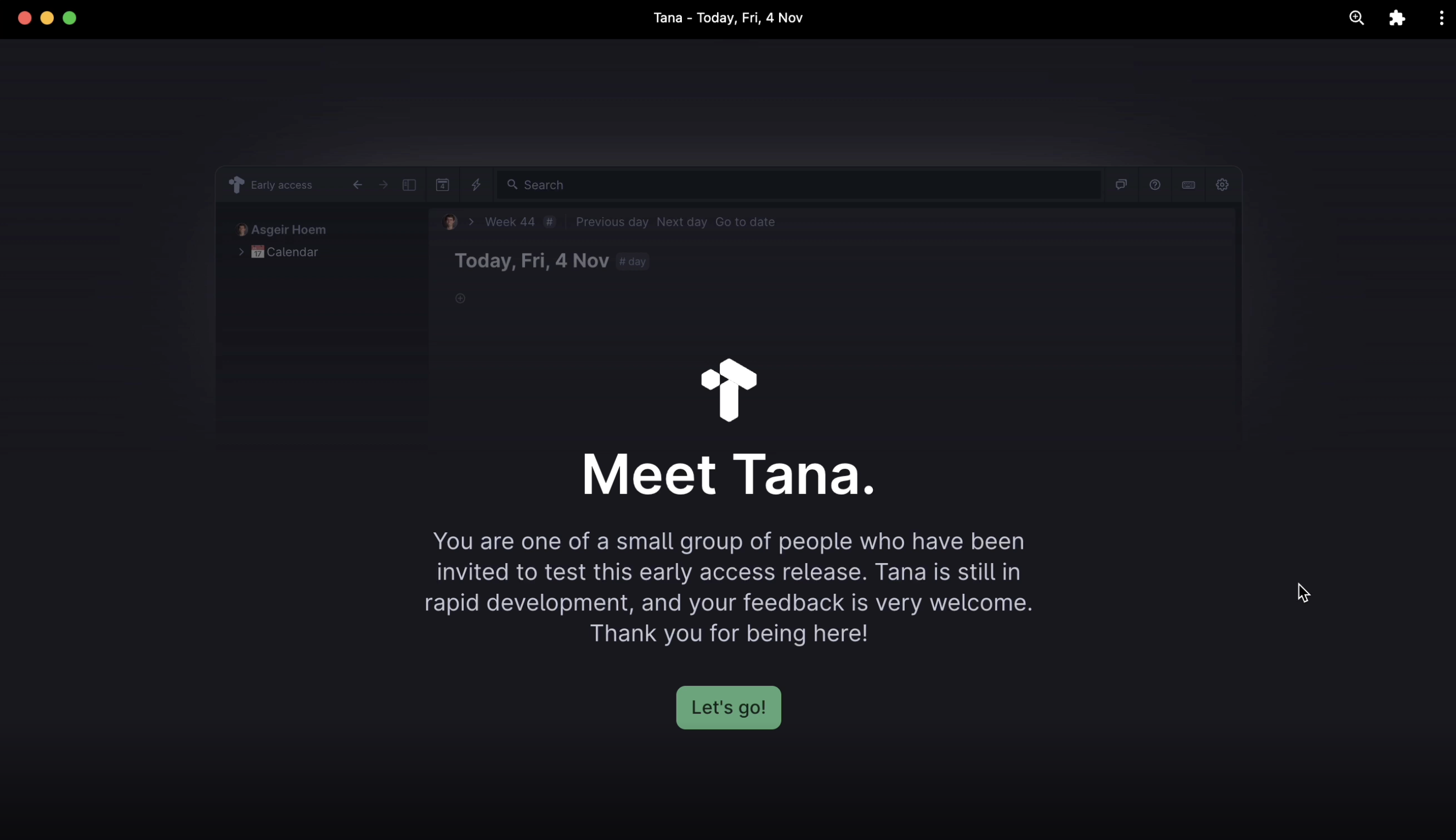 New Tana Guided Onboarding Flow for new users!
One major and very visible change for new users is our first stab at a guided onboarding flow. Those of you that are already deep into using Tana will of course not see this, but we figured we would post it anyway!
The contents of this first version comes directly from feedback from this community. We saw the need to clarify Tana's approach tags and refs before you get started using the app, since many new users will have previous and slightly different understandings of these concepts. Thanks for helping us make Tana better!
Other fixes and improvements:
Press # when an inline reference is selected to set the tag (cmd/ctrl-k add tag still works)
Auto-initializing fields was not working for some nodes created from search nodes, or automatically set by parent tags (like #day tag)
New nodes created from a search with PARENT will be assigned the right value, not "PARENT"
Issues with copy->undo->paste sometimes leading to "no access" (let us know if this happens to you in the future)
Chinese input (IME) should now work from the top search bar and @-mentions as well
Now able to search for & and some other special characters that were previously blocked
Fixed bug with duplicate grouping options
Tab view no longer shows tuples
It should now be possible to move attributes in the schema by drag and dropping
You can now paste a Youtube link into a node in card view
Pasting a Youtube playlist will no longer cause flickering (we still don't support embedding - them)
Sorting long lists should be faster